Rotorua, New Zealand offers a plethora of attractions to its visitors. The geothermal features such as geysers, mud pools and hot springs are some of the most popular and unique attractions in the region. Apart from this, visitors can also indulge in cultural experiences such as visiting a Maori village, exploring museums or watching traditional performances. Outdoor activities like hiking, biking and water sports are also abundant in Rotorua.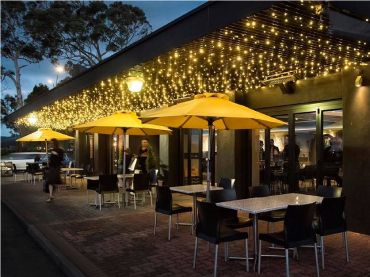 Urban Bistro
Smart casual bistro 2 min walk from Baden Lodge. Contempory New Zealand cuisine. Brunch/lunch and dinner menus.
289 Fenton Street - Rotorua
Ph 349 3770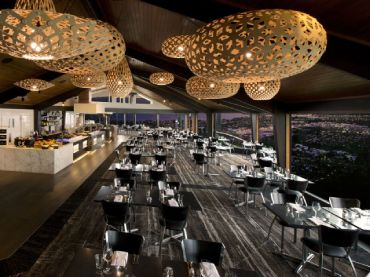 Skyline Buffet & Grill Restaurant
Enjoy the best views of Rotorua. Restaurant is open for lunch and dinner.
185 Fairy Springs Road - Rotorua
Ph 347 0027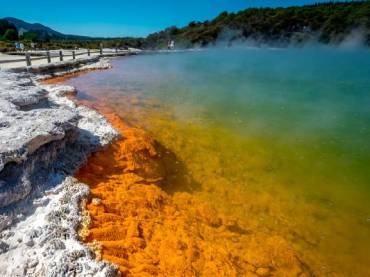 Wai-O-Tapu
Explore a spectacular landscape sculpted over thousands of years by natural geothermal activity, where unique volcanic features can be viewed so close you can feel the steam and heat that rises from deep within the earth.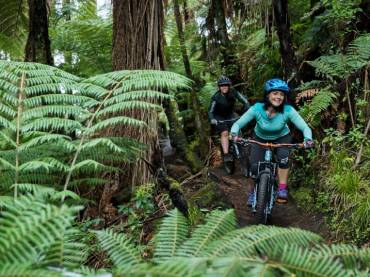 The Redwoods Mountain Biking
Whakarewarewa Forest, also known as the Redwoods, is a mecca for mountain bikers, with more than 180km of trails winding their way through native and exotic forest.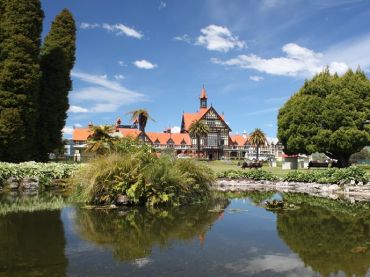 Government Gardens
Government Gardens is a beautiful public park situated along the edge of Lake Rotorua and just minutes from the city centre. A walk through the gardens takes you to see ancient bubbling geothermal pools, traditional and modern Māori-inspired art, sculptures, and perfectly manicured grounds for bowls, croquet, petanque and golf.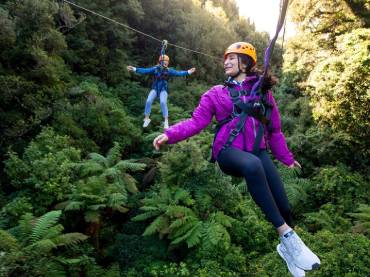 Rotorua Canopy Tours
Soar through the trees and experience New Zealand's ancient forest like never before – in two award-winning zipline adventures. Lose yourself on this engaging encounter with the natural world, exploring ancient native forest via ziplines, suspended swing bridges, treetop platforms and more on this unforgettable nature adventure.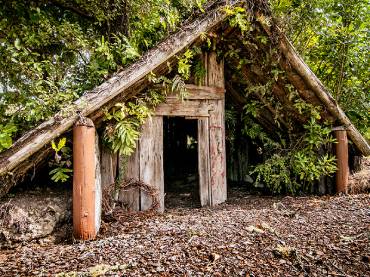 Buried Village
The Buried Village is a fascinating historical site. The village was destroyed by the eruption of Mount Tarawera in 1886 and was rediscovered in the 1930s. Today, visitors can explore the ruins of the village, learn about its history and culture, and even see artifacts that were preserved in the ash.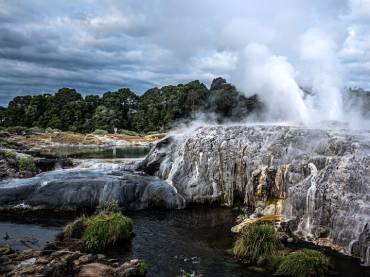 Te Puia
Te Puia is a popular attraction in Rotorua, New Zealand known for its geothermal wonders and Maori cultural experiences. It offers visitors the opportunity to witness the natural beauty of Pohutu geyser and learn about the traditional crafts of Maori artisans.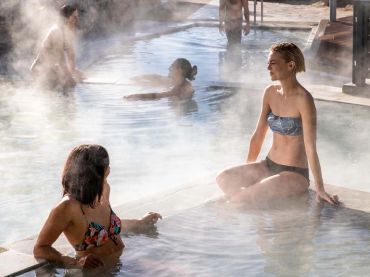 Polynesian Spa
The Polynesian Spa is a world-renowned attraction in Rotorua, New Zealand. It is known for its therapeutic geothermal hot pools, which are said to have healing properties that relax the body and mind.